Audrey Sheppard Women's Health Consulting is a boutique firm specializing in unmet needs in women's health.
Based in Washington, DC, the firm brings together innovative pharmaceutical and medical device companies with the most prominent, dynamic, and connected health leaders to advance the health of women in the US and worldwide. We raise awareness of conditions/diseases and the novel drug therapies, diagnostic devices, blood markers, and other products in the pipeline.
Our longstanding relationships with public relations, marketing, and fundraising specialty firms provide our clients with a full range of services.
AUDREY D. SHEPPARD, President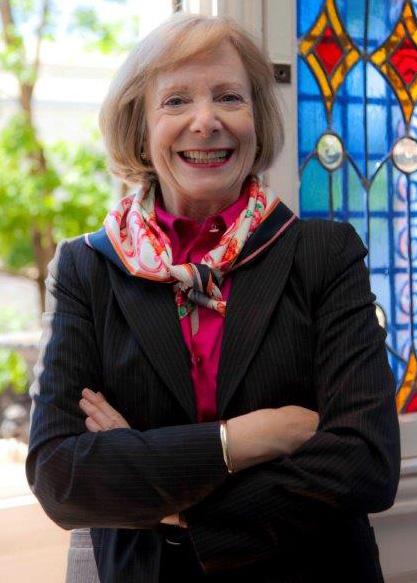 Audrey Sheppard is an advisor to pharmaceutical, medical device and other healthcare entities in the for-profit and not-for-profit spheres. The clear objective is advancing unmet needs in women's health. Her specialty is strategic advocacy and professional group relations. A prominent, timely example is working for over two years with Sprout Pharmaceuticals of Raleigh, North Carolina on efforts to win FDA approval for the first drug to treat the most common form of Female Sexual Dysfunction.
Ms. Sheppard's career in health began when she received a Presidential appointment as Deputy Director of the brand new Food and Drug Administration Office of Women's Health under Bill Clinton. A year later, she became its director, serving for four years. Her innovations included the national program "Women's Health: Take Time To Care," which partnered with 80 advocacy groups and national chain drug stores to raise awareness by millions of women of safe medicine use for their family members and themselves. The award-winning program has blossomed over 20 years to educate women on myriad health conditions. She has advised and run women's health non-profits including the Jacobs Institute for Women's Health.
Earlier, she held senior positions at the Pentagon, White House and in national Democratic politics, where she was Political Director of the Democratic Senatorial Campaign Committee for six years, culminating in recapturing the US Senate majority in the 1986 election. She has done two stints in the US House of Representatives. She ran her own communications and political consulting firm, which provided media production, fundraising, and general strategy to candidates and PACs. Her non-profit board service has included Chairing the Board of Sewall Belmont House and Museum, the premier women's history site in the country. There she built the Board, gained Congressional and media visibility, and won a two million federal grant to restore the House and its unique collection of suffrage objects.
Contact: This email address is being protected from spambots. You need JavaScript enabled to view it.